Dongguan ShengXin Hardware Products
Co., Ltd
 Tel:86-769-88703298-806
 E-mail:salesman@sxtin.com
 Contacts:Mr. Li  86-15899681120
 Q Q:2851370050
 Add:Town of Dongguan City high-step
 around the next village security guard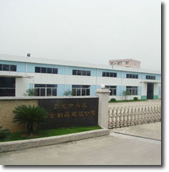 Ideal Tin Co., Ltd. is located in world's famous manufacture center-Dongguan, China. We are professional OEM manufacturer. What we are devoted to is making products perfect and customers satisfied.
Customized packaging for your products calls for a strategic packaging partner that can share your ideas while respecting your budget. Ideal Tin CO., Ltd offers an ample range of specialty and tinplate packaging and containers for a wide array of products. We provide following tinplate package:
Food packing tin boxes: candy tin, biscuit/cookies can, tea tin, wine tin, coffee tin, cigarette tin, chocolate tin, moon-cake tin, click clack tin etc.